RYT-200 Hour Certified Yoga Teacher. Erica started practicing yoga daily to bring herself flexibility, strength and balance. She enjoys doing yoga on the mat in the room, in nature and at the sea side. Erica brings yoga from the mat to everyday life and it helps her to be balanced, non judgmental and to learn new things. She likes learning and challenges, and encourages students to challenge themselves, learn new asanas, practice and enjoy every minute of yoga.
By Guest Author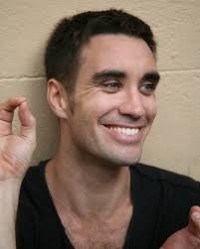 Matthew Sweeney, Ashtanga teacher
Ashtanga Yoga is a wonderful practice for the body and mind. It is an evolving practice that is changing and growing to suit people of all ages and abilities. At least that is its potential. The tradition and its changing nature can be a difficult thing to reconcile.
Understanding some of the principles at work is important. At some point in a student's learning process, they will have difficulty, physically or otherwise. At this point they need encouragement to keep going, either to focus on the standard technique, or an alternative in order to facilitate the appropriate change.
This basic choice is true for every practice, whether it be asana, meditation or something else.
Do you stick with the technique, tradition, or standard, or do you vary it? At what point is a variation appropriate?
My thoughts on this are simple – it is not a matter of whether you vary the tradition (any tradition) but when.
In terms of human evolution and holistic development, sooner or later any technique or tradition you might adhere to becomes limiting, and a lessening of your full potential.
To embrace a true spiritual perspective, you will need to move beyond a single method or one dimensional view – though it can take years before you either master a method or tradition, or know enough to let it go. Discarding a tradition or technique arbitrarily, or too early, is as problematic as clinging to it for too long.
I have observed that different practitioners have a different attitude to the Ashtanga Yoga tradition, depending on when they learned it.
Most of the teachers who learned in the '60s,' 70s and '80s do not teach as strictly as those who learnt from …read more
Source: http://theyogalunchbox.co.nz/2014/01/04/the-evolution-of-ashtanga-yoga-is-there-such-a-thing/